WE SAVE ENERGY.
This simple sentence summarises WHY. It's not a tool, it's not a goal, it's just who we are – ENERGY SAVERS!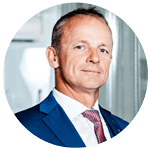 Jaan Puusaag
Founder of Wolf Group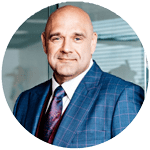 Jaanus Paeväli
Founder of Wolf Group Products
Manufacturing
Social responsibility
Building a more sustainable world
Energy efficiency
Buildings are one of the largest energy consumers and sources of CO2. To contribute to a reduction of CO2 emissions, the amount of energy spent on heating with fossil fuels, cooling, ventilation etc. in a building must be reduced. Properly insulated and sealed constructions help to achieve energy-efficient requirements and it has great economic importance. Heating or cooling expenses will be significantly lower.
Wolf Group has excellent product expertise covering a variety of climate zones, from cool Nordic and harsh taiga to countries in the Southern sun and warm breeze. Our innovation together with our quality guarantees that the solutions are durable and last over time.
Innovation
The group invests significantly in innovation and holds numerous patents, including easy-to-use tools for dosing construction foam and smoothing sealants. Precise, spare and comfortable application of the products that stand out in all Europe save builders time and energy.
There are several places in buildings where the use of conventional insulation materials is not possible at all. State-of-the-art formulations that provide a modern, simpler, faster, cleaner, quieter and cheaper solution to the traditional building materials and can be conveniently used on-site are our target. We constantly increase the number of formulas containing environmentally friendly and sustainable ingredients.
Responsibility
The key areas of Wolf Group's responsibility are safety, customer orientation, employee experience, environmental liability and corporate social responsibility. They are based on the Wolf Group´s mission and vision.
In Wolf Group, everyone is responsible for taking environmental concerns into account in their own work. Wolf Group has earned the environmental management system standard ISO 14001. We care about the environment and treat nature with deep respect. PU foams
Sealants
Membranes
PU foams
Sealants
Membranes 3 ways Wolf Group products save energy

Insulation and sealing materials reduce energy consumption and lower energy bills.
Innovative formulas and easy-to-use tools save builders time, as well as contribute to the production of renewable energy solutions.
Correct humidity regime of the building relates to good indoor air quality and general wellness and comfort of their inhabitants.