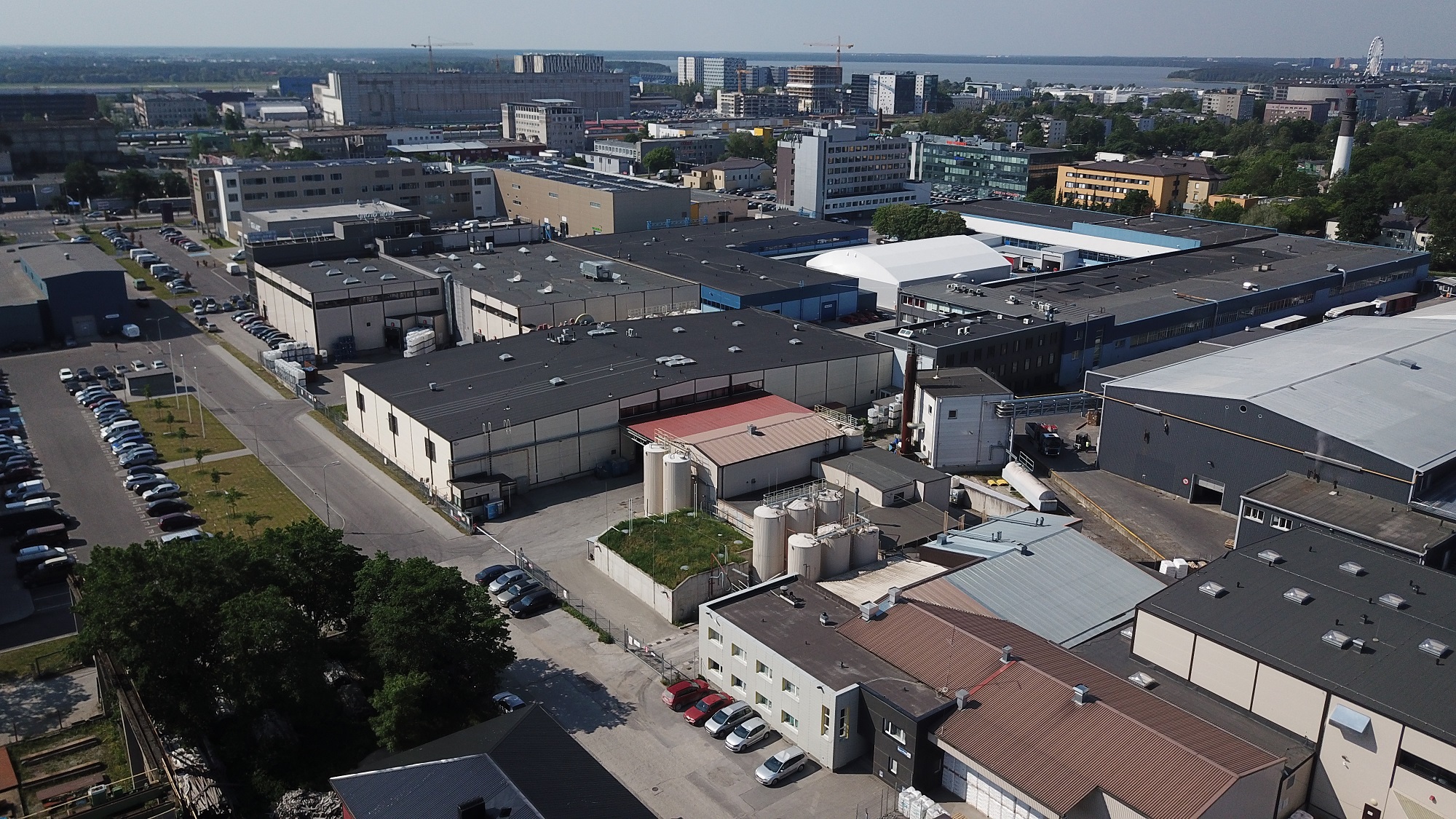 Wolf Group OÜ, Tallinn
Wolf Group OÜ is a leading and internationally renowned developer and manufacturer of insulating polyurethane foams, joint sealants, adhesives, surface treatments and concrete additives. It was founded in 1994 and launched manufacturing operations in 1998. Today its production unit in Tallinn is one of the top three producers in Europe.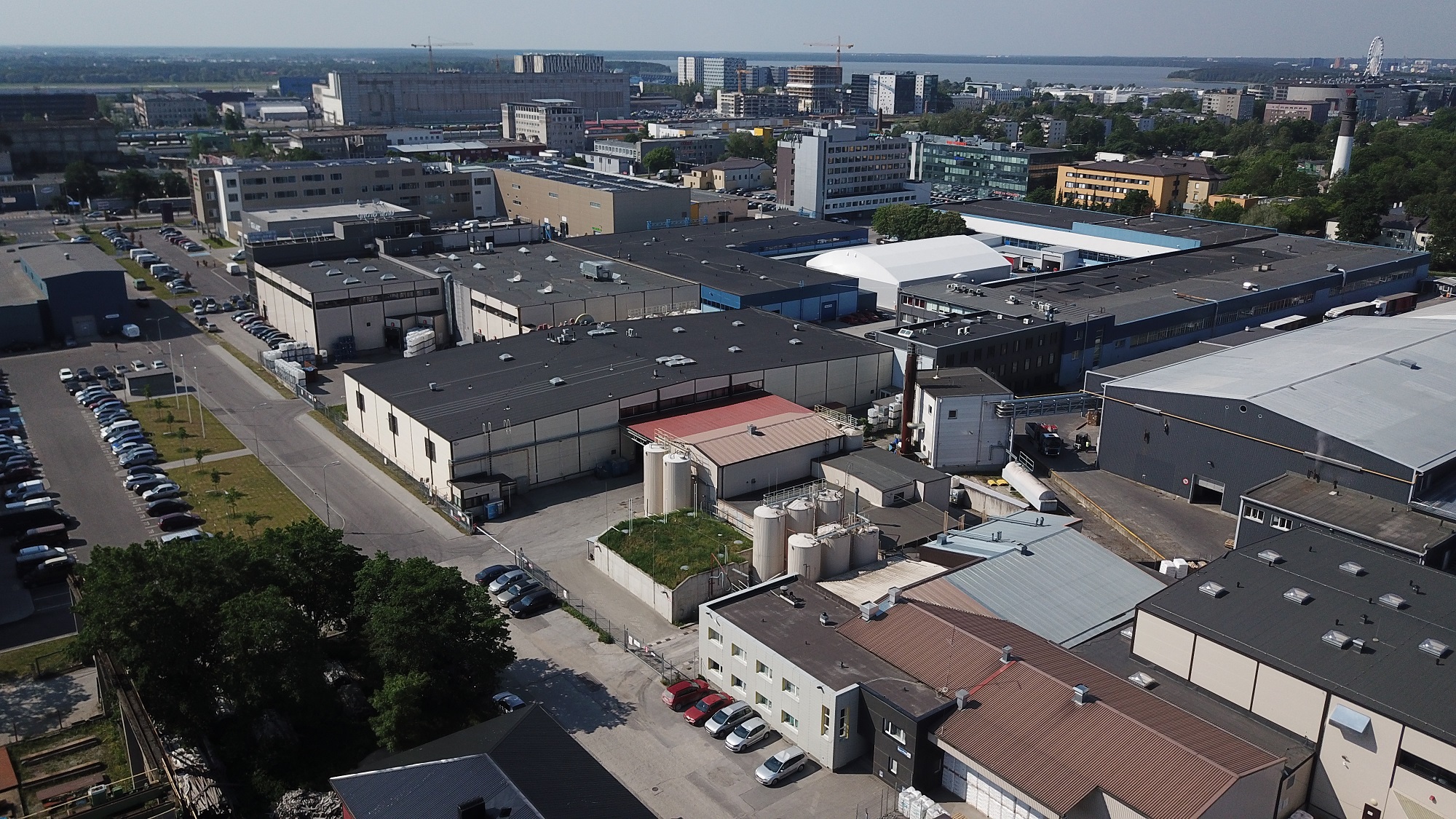 Wolf Group headquarters
R&D and innovation centre
Product management and technical consultation
Fast and flexible customer service
Automated and digitalised processes, incl. sales, production and logistics
Global expertise in the production and compounding of PU foams, sealants, adhesives, membranes and coatings
In-house plastic production for the adapters, straws, caps, etc. accompanying Wolf Group products
Production of patented tools: gun foam applicator, spray nozzle and spatula
Readiness to produce 1200 foam and 900 sealant formulations annually with implementation of complicated formulas
Extensive capacity Quality & environment
ISO Management Systems
Wolf Group OÜ management system is in accordance with the requirements of the quality management
standard ISO 9001:2015 and the environmental management standard ISO 14001:2015.
The following certificates have been issued to the company:
ISO 9001:2015 Wolf Group OÜ
ISO 14001:2015 Wolf Group OÜ
Environmental principles
Because our activities have an impact on the surrounding environment, we are committed to continually improving our environmental management system.
We periodically assess environmental aspects so as to detect, minimize and prevent pollution risks.
We cooperate with our business partners and suppliers in order to ensure environmental sustainability.
We continually monitor our consumption of natural resources and strive to reduce it.
Our products are developed and manufactured in an environmentally responsible manner and our processes comply with legal requirements.
We ensure that all of our employees are aware of our agreed waste management strategies, which involve reducing, sorting and recycling production waste.
Quality principles
We provide high-quality products and reliable value-added solutions to our customers. Our products are regulatory-compliant, delivered on time and meet customers' needs and expectations.
We are committed to building up and maintaining harmonious customer relationships.
We strive for continual improvement in our products and processes so as to enhance customer satisfaction.
Our products and activities are well managed with an effective quality management system that is continually being improved.
We ensure that our employees are trained and competent to act professionally in their roles. Our working environment complies with occupational health and safety requirements.
We maintain financial sustainability in our business performance and strive to achieve an innovative business culture.
Safety
Wolf Group OÜ pays great attention to safety and we comply with all legal requirements.
Purchase terms and conditions
Wolf Group´s conditions of purchase are available for downloading.
Enterprise Estonia investments
Wolf Group product development project

Support measure: Support for product development in companies affected by COVID-19 for the period 2019-2020
Funded by the EU in response to the COVID-19 pandemic
Project period: 1 October 2020-31 July 2023
The project involves the product developments set out below.
More people-friendly and environmentally friendly products in the context of growing market expectations
The objective here is to develop products with a low VOC (Volatile Organic Compound) content as well as products made from raw materials that are safer for humans and the environment and which meet the ever-tightening expectations/thresholds on export markets. This will lead to the development and registration of products that meet the requirements of registrations EC1+, M1, BvB, Sintef, Basta, etc. The outcome will be seven new products with a lower VOC content that have been developed taking into consideration increasingly stringent legislation and restrictions on various chemical compounds.
Fire-resistant products and products with enhanced reaction to fire
The objective here is to develop new products that improve the fire resistance of existing construction materials and structures. The outcome will be six new products that improve the fire resistance of structures and various structural units.
Development of single-component and fast-setting polyurethane foam
The objective here is to develop single-component, fast-setting polyurethane foams that speed up construction and thus reduce costs and the environmental footprint. The outcome will be two new single-component polyurethane foams.
The amount of support being allocated by Enterprise Estonia is 477,933.75 euros.
The project is supported from the European Regional Development Fund.
Wolf Group investment in resource efficiency
Summary of project
In the course of the investment, Wolf Group OÜ will purchase a new cartridge mould for joint sealants, automate the installation of the protective gloves inserted in the caps of construction foam cylinders and reconstruct the substation. Wolf Group OÜ will make production more efficient by reducing the use of raw materials and energy through the introduction of new technologies. Energy consumption will fall by 1% and the cost of reactive energy will be nil. Furthermore, Wolf Group OÜ is reducing the quantity of outsourced cartridges and will produce more on its own.
Objective and outcome of project
The objectives of the project are to install a new and more economical device instead of the current cartridge mould, to automate the insertion of gloves and to reduce the consumption of reactive energy and electricity. As a result of the project there will be less wastage, which will reduce the use of raw materials per unit of production. Furthermore, the introduction of new equipment will reduce electricity consumption, as the new devices are more efficient in electrical terms than the old ones. Moreover, there will be no costs associated with reactive energy.
The amount of support is 192,500 euros.