Our products and curing systems
We are dedicated to provide and maintain the highest quality standards of our products and services. Our success and reputation are based on our long-established tradition of innovation in the development of high-quality products for sealing, bonding and waterproofing.
We constantly work on development with producers of raw materials, universities and chemical industry associations around the world, exchanging experience and information as we go.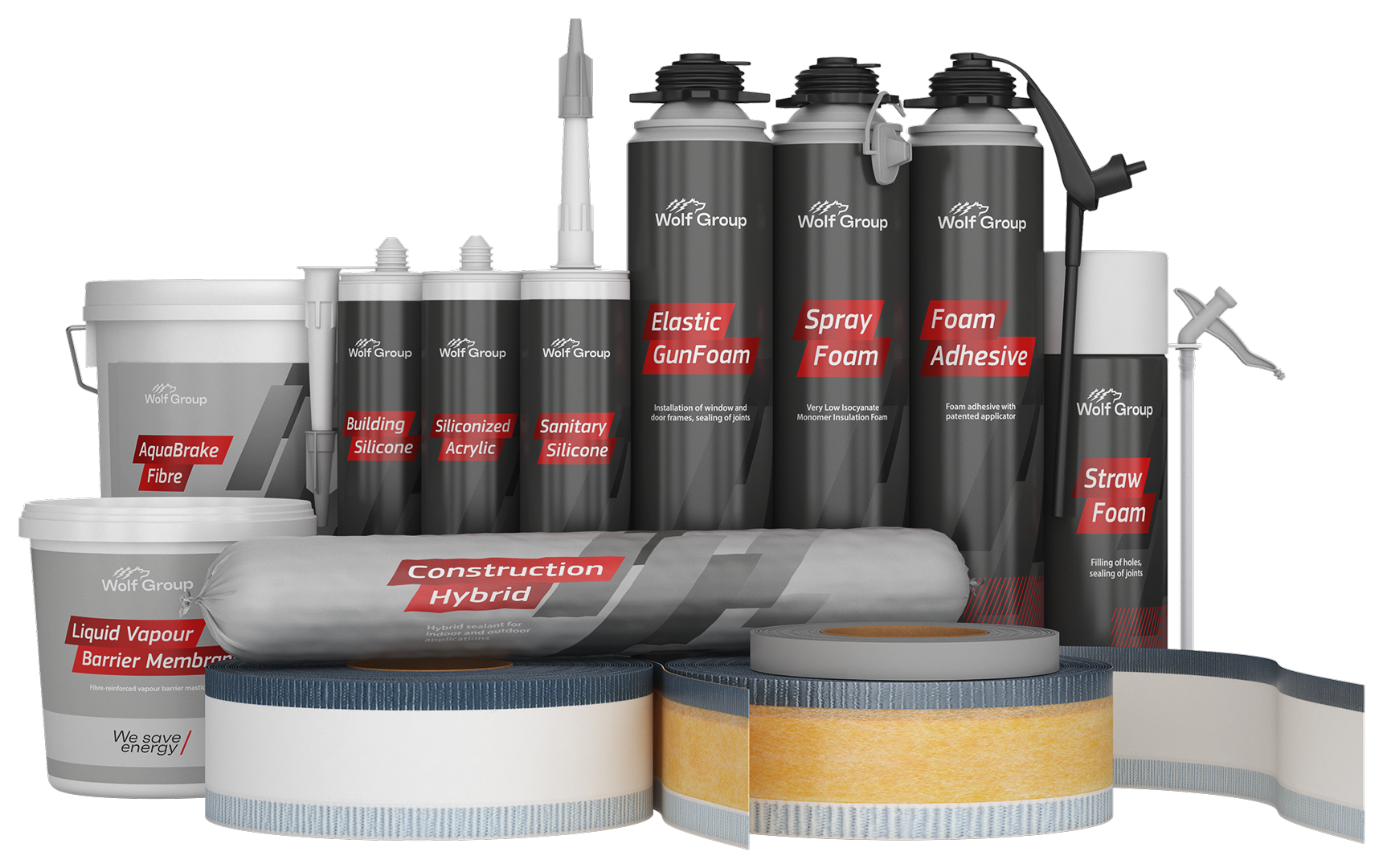 PU foams
Sealants
Adhesives
Fillers
Coatings
Tapes
Tools
Olivé
Olivé has a long and significant history in developing and producing silicones and sealants for the most complicated sealing projects.
Olivé´s range is compact, offering solutions for general construction, glazing and sanitary and fireproofing applications, as well as a number of adhesives. The products are designed for air- and water-tight sealing, glazing, fixing and insulating.
Why Olivé?
Strong position in the industry segment
Pioneer in Structural Glazing Silicone (SG)  
Many areas of application, incl. solar panels
Well known for its high-performing hybrids
The range responds to the challenges of energy-saving
Remontix
Remontix offers a small range of products for essential building tasks at a reasonable price.
Remontix's portfolio consists of a multipurpose gun and straw foam, some silicones and acrylics, a couple of adhesives (incl. a foam adhesive) and a cleaner. The brand has a global approach and is familiar to customers in many countries.
Why Remontix?
Products are suitable for DIY and market-type outlets
Good-quality formulations that are based on the market standard
Cost-effective products
Reliable producer and customer service
BudPro
BudPro offers a small range of foams and sealants for professionals.
Its good-quality formulations are above the streetfighter's market average.
Why BudPro?
Reliable producer and customer service
The range consists of gun and straw foams, foam adhesive, silicones, acrylic and cleaner
Attractive label design
BudPro is a well-known trademark in Eastern Europe and Eurasia