Wolf Group will be exhibiting at BAU, the world's largest and most prestigious trade fair for architecture, materials and systems, which will be held from 17-22 April at the Trade Fair Center Messe München.
Wolf Group's stand 525 is located in Hall B6, next to other industry advocates. This year's fair will focus on recycling, sustainable use of resources, the challenge of climate change, affordable living and modular construction.
The BAU trade fair takes place every two years, bringing together the top players in the construction industry and setting a new perspective on innovation and future building. The tradition was interrupted by the COVID-19 pandemic, and the gap with the previous meeting has become longer than usual. That's why interest in this year's fair is overwhelmingly high among exhibitors, media and customers alike. In the construction chemicals pavilion alone, more than sixty interested parties were left waiting, as the fair stands were filled extremely fast.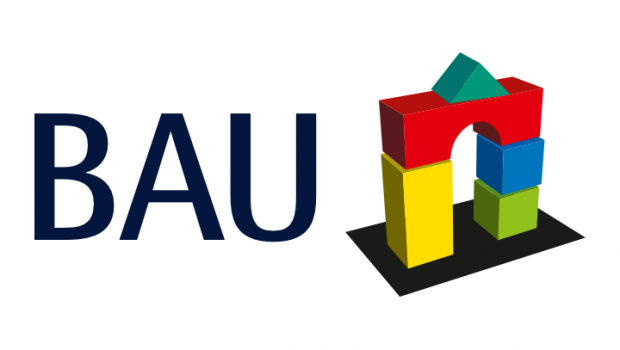 Wolf Group benefited from our previous participation in 2015 and 2017, and from our strong position among the top European manufacturers and global providers of sealing and insulation solutions.
In the years between the fairs, Wolf Group has increased its export network and changed its name from Krimelte to Wolf Group. We've strengthened our positions in Europe, America and Central Asia, and are focusing on new markets. One of these is the D-A-CH region.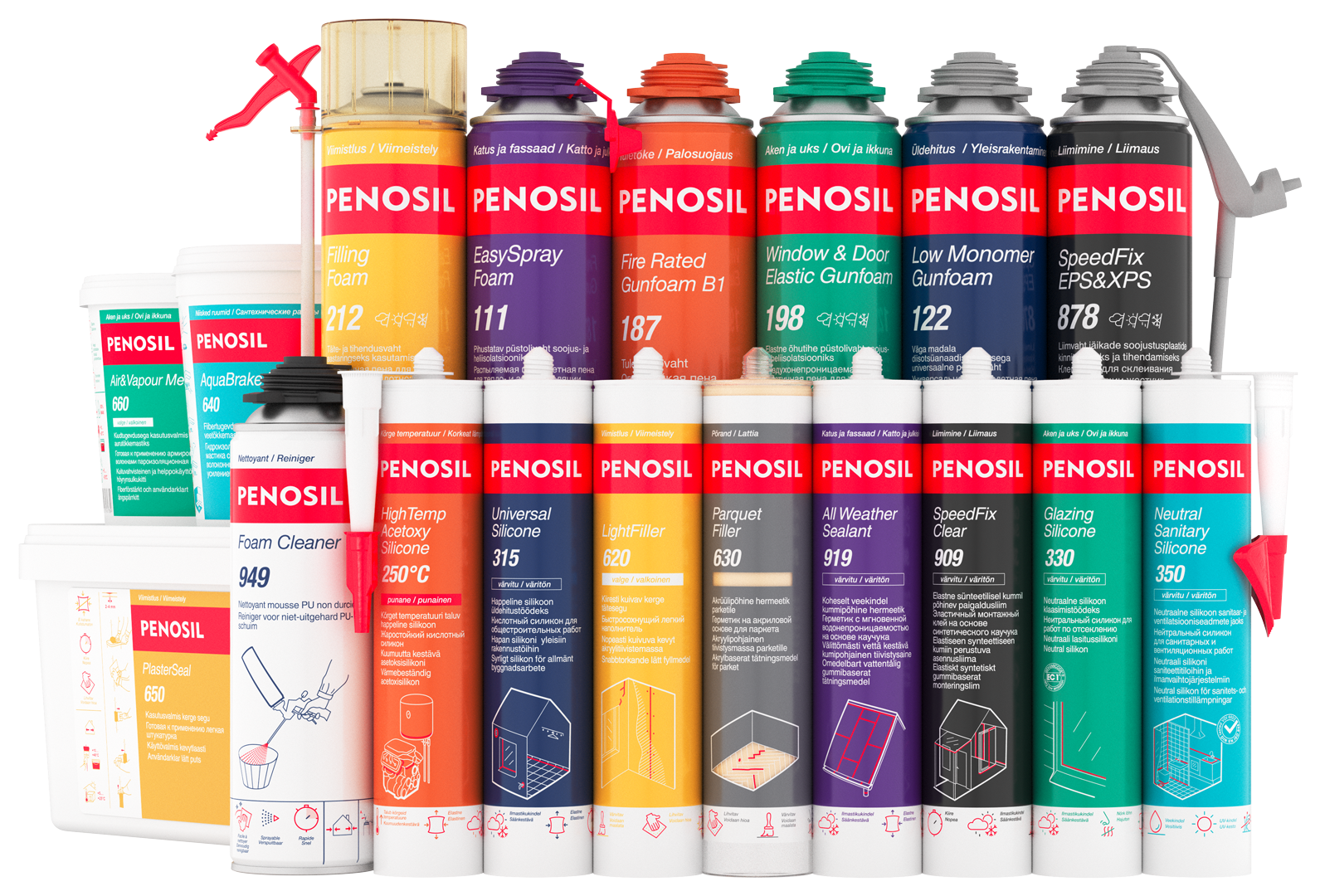 The BAU trade fair will feature a presentation of Wolf Group's PENOSIL brand in Germany. PENOSIL started its conquest of Germany, Austria and Switzerland in the last quarter of the past year and this year, the goal is to offer a portfolio based on PENOSIL solutions to a wider group of customers and in more locations. The full range of more than 40 products will be on display at the fair and visitors can see the innovative products and tools for themselves and watch product demos. The first presentation of the PENOSIL eco-range Sustainable Construction will also take place.
Why PENOSIL? This global brand, which is sold in 60 countries, is unique because of its place of user-based categorisation, launched in 2022. The products are divided into nine categories, each of which can be distinguished by the colour of the packaging. For example, general construction has a dark blue design, window and door category products are green, decoration products are yellow, etc. For a long time, consumers have been waiting for a simple and logical system that makes it easier to find the right products for the right job. We're open to cooperation with major retail chains, wholesalers and construction companies.
Wolf Group is committed to creating solutions and added value. Instead of focusing on single products, we offer systems for window installation, façade insulation and sealing, flooring and sanitary works, etc. In the centre of the fair stand is a model, which allows visitors to see and touch our innovative building chemicals and tools.
In addition to developing its own brand, Wolf Group is also a valued partner for private label customers. The second part of our fair stand will cover Wolf Group's manufacturing capabilities, demonstrations of tailor-made solutions, chemical development, a great variety of different packaging, adapters, valves, plastic details, etc. Wolf Group is an attractive partner due to the wide geographical area and specificity of its plants.
At Wolf Group's stand 525 in Hall B6, you'll be welcomed by our professional team consisting of the sales manager and the coordinator for the D-A-CH region, as well as sales, R&D, product management, quality, marketing and communication professionals. Our people communicate in German, English, Spanish, Portuguese, French and other languages. If you have any questions or would like to arrange a meeting, please contact us at . We're looking forward to seeing you at BAU!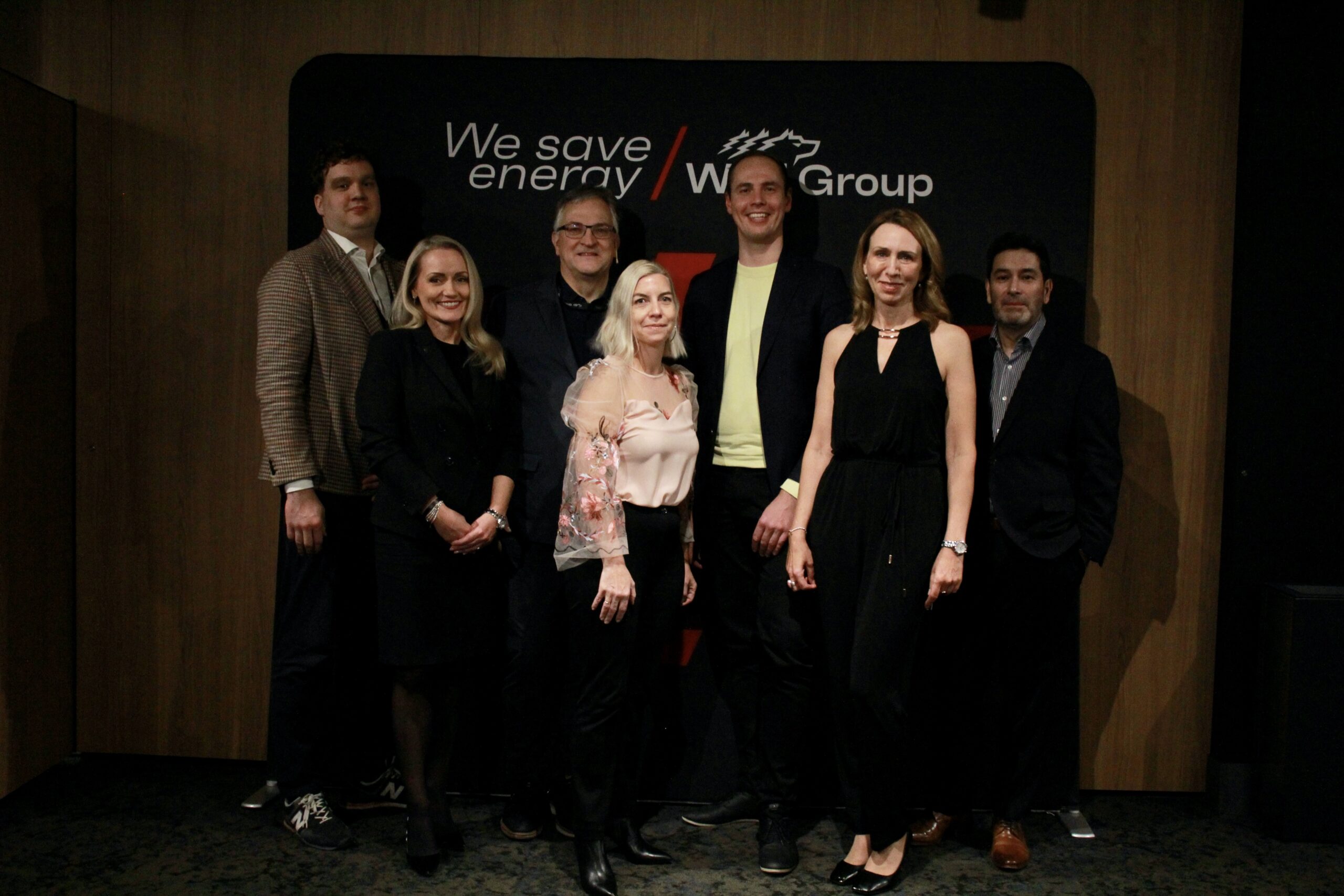 Text: Monika Kelle, Brand Manager of Wolf Group