In applications where the deformation of the joints is greater than a normal acrylic sealant can withstand, special products should be used. We have a solution for this – siliconised acrylic.
In construction, as in many other sectors, the challenge is to cope with shortages of raw materials, rising prices and investments related to the green transition. Consumers rather gain from this situation, as the creativity of the product developers is not hampered by this, and smart and environmentally friendly products of excellent quality appear on the shelves. It's worth reviewing your current habits and preferences!
The battle of the titans: acrylic versus silicone
Acrylic sealants used for finishing applications have several important advantages over silicones. Acrylics are odourless, they can be painted, and they are affordable and environmentally friendly. Acrylic sealants of Wolf Group have EC1 emission mark. This means that these products do not emit volatile organic compounds (VOC) that affect air quality and human health.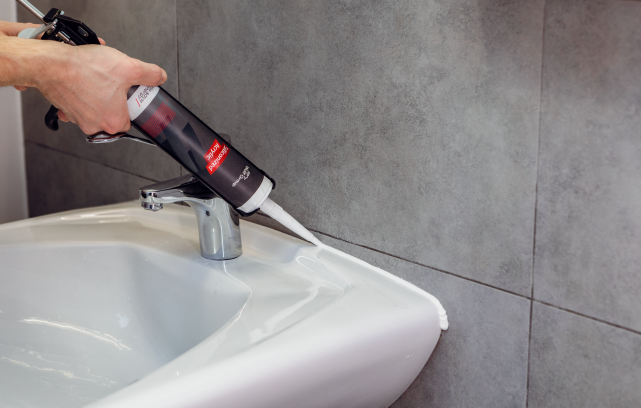 Acrylic is convenient to apply and easy to clean with water after application, should the need arise. After curing, it can be easily finished with acrylic and alkyd paints. During the curing process of an acrylic sealant, there is always some shrinkage due to the release of water. Therefore, in order to obtain the best end result, the product must be completely cured before painting. Otherwise, the paint coating may crack. The final curing of the acrylic depends on the size of the joint, the ambient temperature and the humidity level. Whenever possible, painting should be carried out on the following day or at least 4-6 hours after application of the acrylic. A lot depends on the quality of the paint. To speed up the painting process, more elastic paints should be preferred.
Silicones are more elastic than acrylic sealants, they have better movement capability and they resist deformation. Silicones also offer a wider colour range. The negative side is their higher price. Also, silicones cannot be painted. The reason is that, after curing, the surface of acetoxy and neutral silicones is very smooth and their surface energy is low, so paints do not adhere to them.
What should be preferred: acrylic or siliconised acrylic?
Most acrylic sealants have moderate movement capability±7.5%. For applications where more movement occurs, e.g. around windows and doors, the use of elastic siliconised acrylic is recommended.
The mechanical properties of siliconised acrylics are similar to silicones in many respects. Therefore, siliconised acrylics are also called paintable silicones or painters' silicones. By their nature they are paintable water-based products.
The movement capability of a siliconised acrylic is ±12.5%. Window sills are areas where conventional acrylic may not be able to provide a crack-resistant result. As well as all applications in the outdoor environment, e.g. external doors, window perimeters, etc. In case of doubt, it is always worth choosing a product with higher movement capability.
5 reasons to choose siliconised acrylic:
*Odourless
*For indoor and outdoor use
*High movement capability (±12.5%)
*Elastic
*Easy to clean
5 reasons to choose sanitary siliconised acrylic:
*Mould, water and age resistant
*Easy to use
*Odourless
*Non-sagging
*Elastic
Freedom to choose: siliconised acrylic with or without fungicide
Wolf Group offers siliconised acrylic for finishing, as well as sanitary applications. Sanitary siliconised elasto-plastic acrylic contains fungicide and provides protection against mould growth. The applications areas are the same as for acetoxy sanitary silicone, but the range of adhesion surfaces is wider. Unlike acetoxy silicone, siliconised acrylic containing fungicide will adhere to both porous and non-porous materials.
However, attention should be paid to paintability. A product containing fungicide may not be compatible with every paint and it should be used in joints where the product does not need to be painted.
Wolf Group offers these products in various packaging. They are available in plastic cartridges, 400 ml and 600 ml foil packages and in buckets, which makes them convenient for use in house factories and other branches of professional building.
A navigation guide on the journey of silicones and acrylics
These silicones can be replaced with a siliconised acrylic.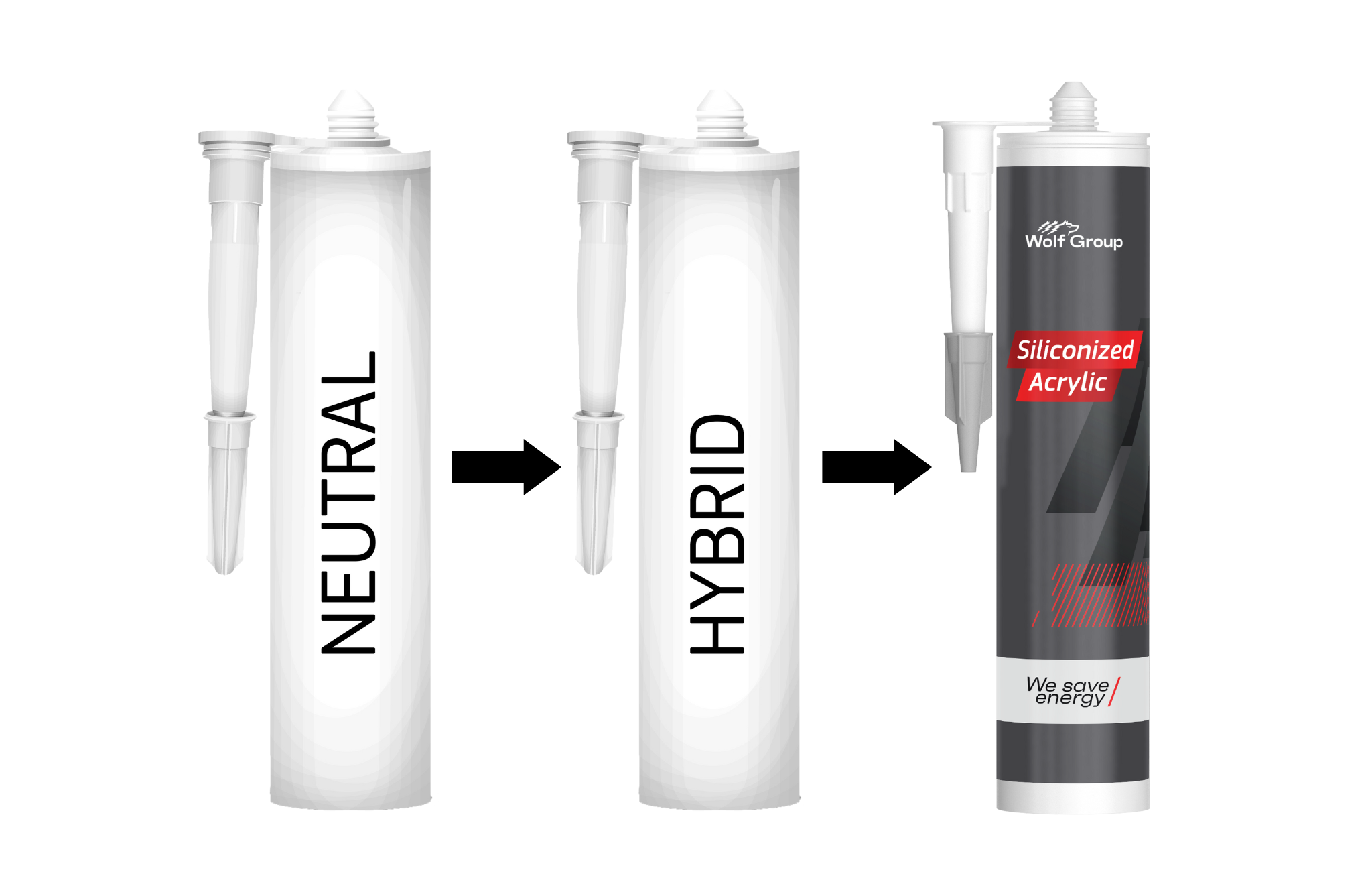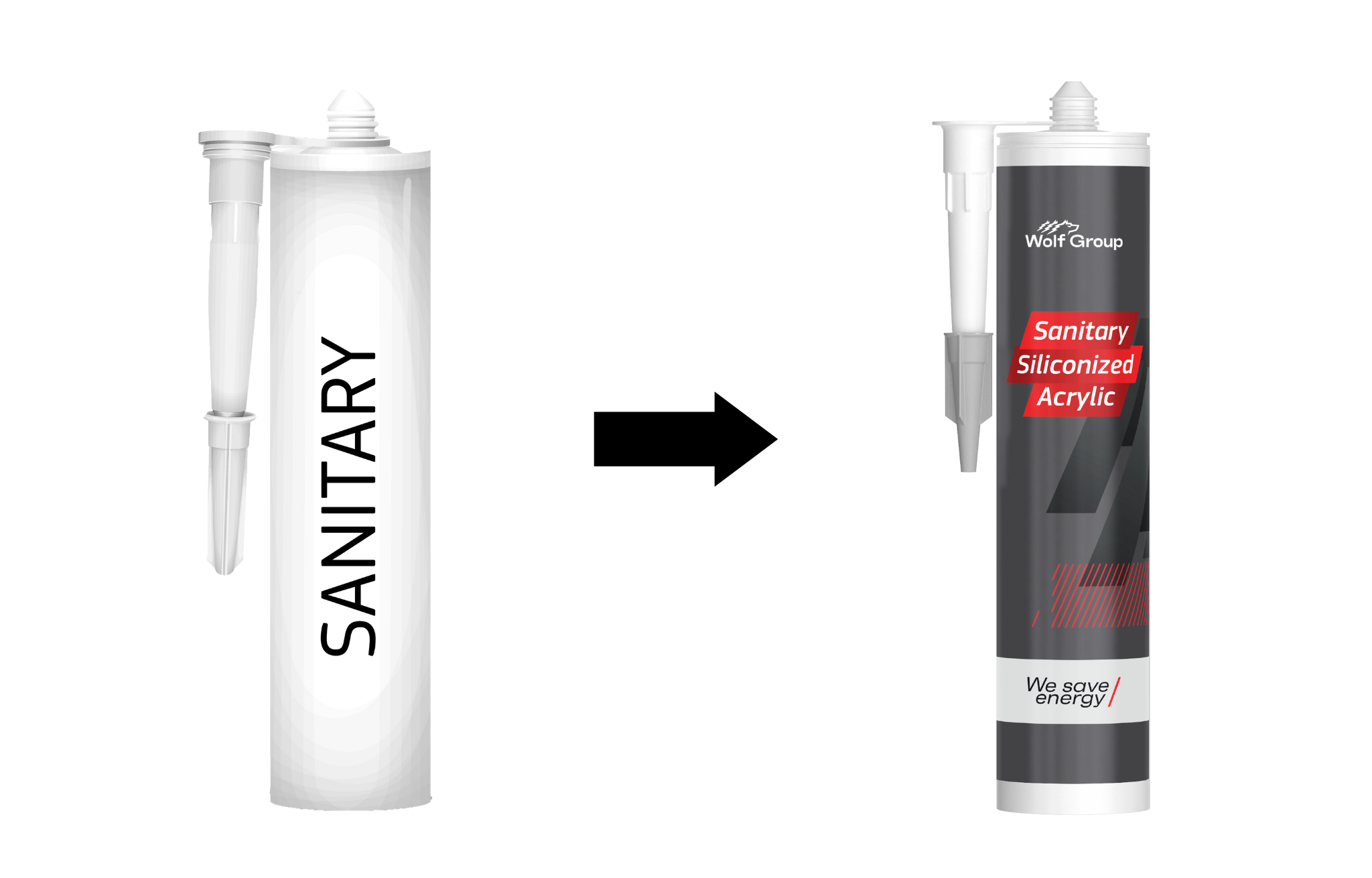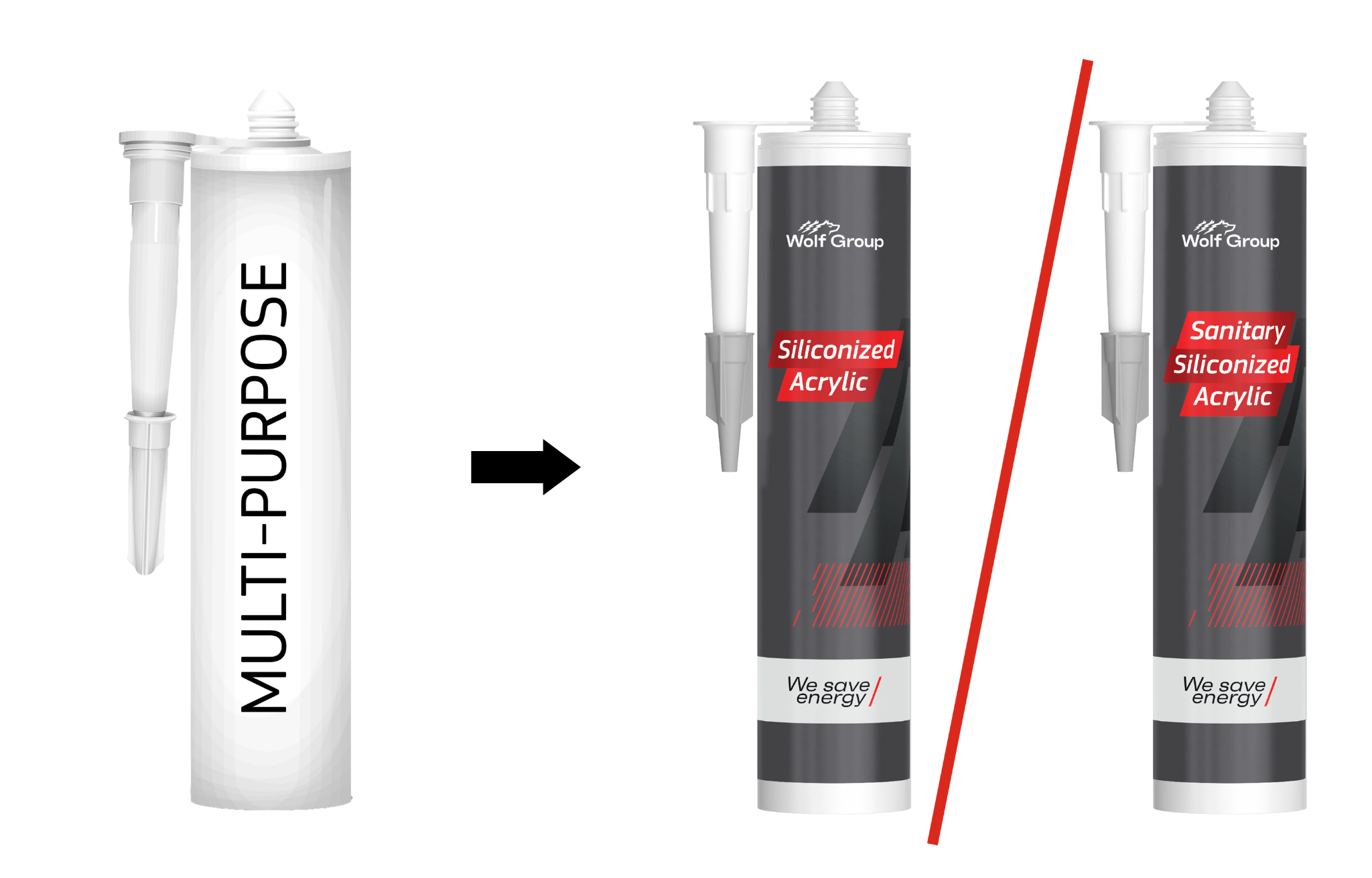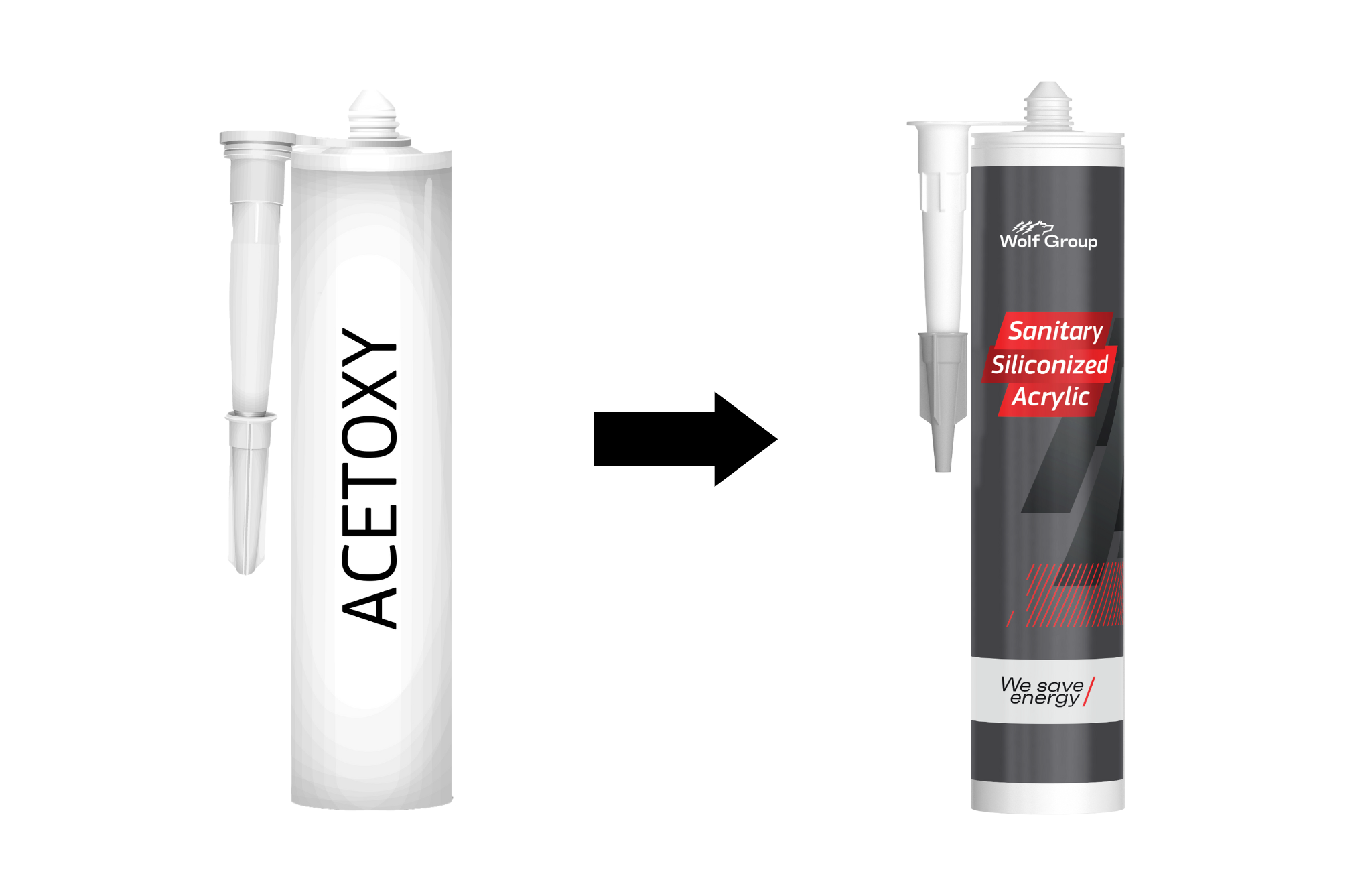 Note! Unlike silicone, acrylic is less elastic and is not suitable for joints with a movement of over ±12.5%. Acrylic is also not suitable for glazing.
Text: Tõnis Erissaar, Monika Kelle