Wolf Group OÜ, formerly known as Krimelte, is a globally recognised manufacturer of chemicals for the construction industry. Convinced of the need for the green transition, the company places a great deal of emphasis on the energy efficiency of its products and solutions.
"Product development and climate agreements are both burning issues for us, since the field we work in is bound by a wide range of regulations," explain R&D director Kaspar Kallip and Product Management director Kuldar Kongo. "That's why we set up an in-house steering committee for green issues. Its members come from various departments – purchasing, sales, production, development, product management, quality, marketing and so on. In broad terms we have three main green goals: environmentally friendly products; sustainable manufacturing; and social responsibility."
The company is constantly trying to find ways of reducing waste in its production processes and recycling any waste that is generated. A perfect example is the crushing machine acquired for the Plastic Moulding Department, which in repurposing plastic waste provides raw material for the manufacturing of new parts. Another, is the electricity the company uses in production, which has been obtained from 100% renewable sources since August this year. In terms of contributing to society, the company supports the Good Deed Foundation and Estonian Wrestling Federation, a mental health centre for youngsters in Latvia and the SOS Children's Village in Spain and Portugal. The goal in all of these projects is boosting the well-being of children and young people.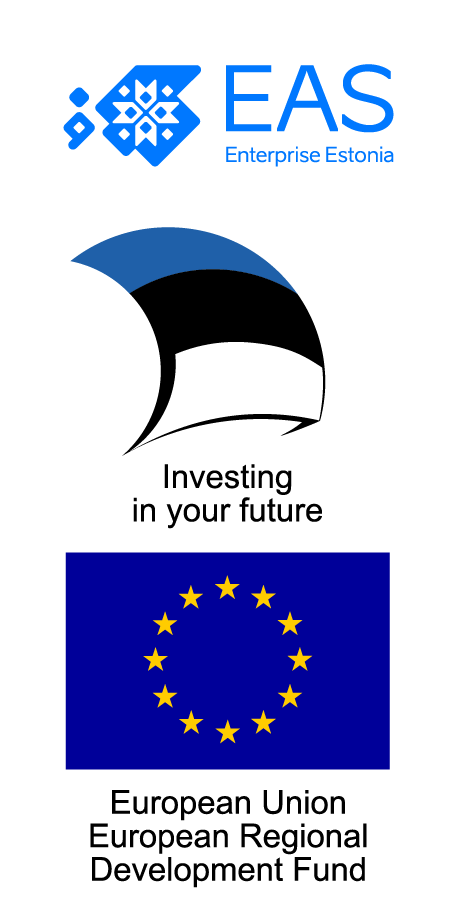 "We work every day to ensure that our clients save energy by using our products, because the Wolf Group's aim is to help make buildings more energy-efficient," Kongo says. "Of course our undivided attention goes in equal parts into making our foams, sealants and adhesives safe for both the people using them and the environment, and reducing our carbon footprint. As a company operating in the chemicals industry, there's always more room for you to grow in that direction. On the one hand, the ever-stricter requirements we're having to comply with arise from European Union regulations, and on the other from our own desire to contribute to a greener living environment. Last year was a tough one for everyone due to the pandemic, but it opened up some exciting new opportunities for us. We drew up a project bringing together innovative developments and new ideas for the Enterprise Estonia support measure, the aim being to develop a wide range of products by 2023 that are more energy-efficient, more environmentally and people-friendly, safer, more sustainable and more effective."

Focus on the German and American markets
The focus of the Wolf Group's international ambitions is on Germany and North America as new markets. The company's Estonian and Spanish development centres are working closely together on a daily basis to develop products suited to the construction traditions and requirements in these regions. "It's cool to think that solutions are being developed in little old Estonia that are needed in a country as big as USA and that are totally different than the other solutions currently on the market there," says Kongo. "We have our own sales manager in the USA, and the feedback we're getting is helping us tailor our products to the needs and wishes of the American market. The whole building process is different there, so their expectations are different as well. Not to mention the regulations! That said, we've already sold quite a lot of our products there, and in Australia as well. When you've got a man on the inside, there's no need to reinvent the bicycle!"

The Wolf Group also has a sales manager responsible for Germany, Austria and Switzerland who has a wealth of experience in the construction materials trade. "Having a local salesperson takes things to another level," Kongo says. "They know the field, they know the products and they know the market – including how open it is to newcomers."
Better to take the reins than chase down a horse after it has bolted
At the same time, it is very important to both builders and home-users that the products used in construction are as harmless to people's health as possible. One indicator in this regard is the volatile organic compound or VOC content of a product's ingredients: the lower the content the better. Volatile organic compounds are substances that have high vapour pressure at room temperature and spread from products and materials to their surroundings. They can be either man-made or naturally occurring chemical compounds, including many scents and perfumes. First and foremost, VOCs affect air quality in enclosed spaces.
Half of all of the products in the Wolf Group's main brand PENOSIL's range already comply with the requirements of VOC content certification. The company aims to increase that figure to 75% by 2024. Kallip admits that testing is both time-consuming and expensive, because it has to be carried out in independent laboratories. "Not that we're being asked to test things quite that much just yet, but it's better to take the reins now than try and chase down the horse after it's bolted," he remarks.
"Another issue is the fire safety of products, and that's something else Enterprise Estonia has supported us in developing. We have lots of great ideas, and we're trying to think outside the box and use new materials. Some of the things we make are unique, but some have direct competitors, so we're trying to make them better than our competitors products."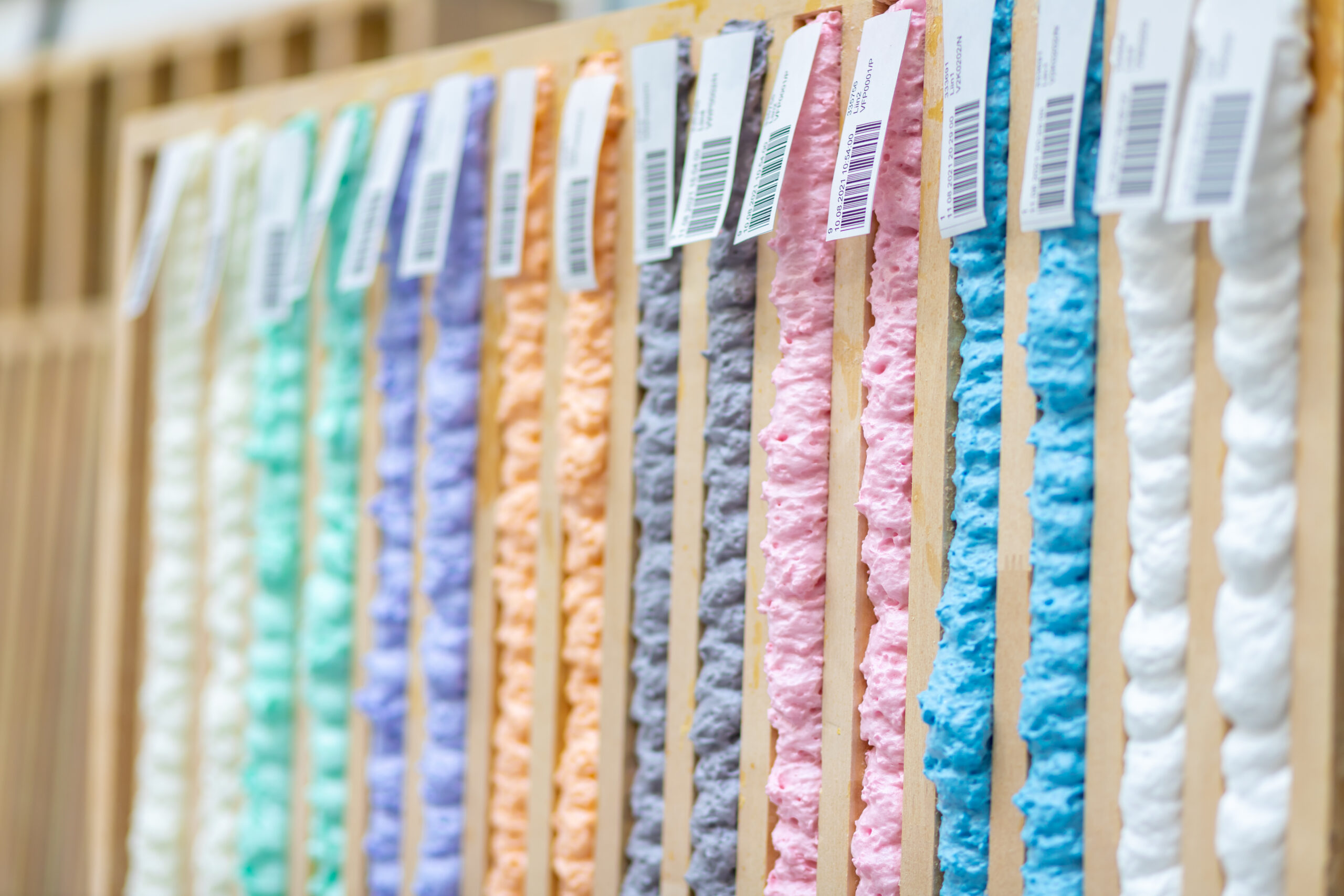 One of the focal points of the Enterprise Estonia project is devising even more effective products. An example Kallip gives is the company's aim of developing a quick-setting window installation foam. "If builders have to wait until the next day to remove the excess foam from a window they've installed, it pushes the overall deadline for the project further back," he explains. "The quicker formula we're working on will make things a lot more efficient for them. Labour costs are high as well, so the quicker the workers get the job done, the more the end-user saves."

About 3000 formulas are constantly being worked on
"One of our biggest advantages is that we think outside the box" says Kongo, adding that the company plans to try replacing certain components with raw bio-ingredients or using waste from other industries, such as oil shale ash. "We're working more closely with universities in developing our products these days," he reveals. "The Department of Civil Engineering and Architecture at TalTech is running tests on nearly zero-energy buildings, and we're analysing technical aspects, like the impact that cracks in insulation layers have on the energy efficiency of a building as a whole. It might not seem like it'd have much impact, but you never know. No one's sure at the moment – neither builders nor supervisors – but we want to be able to give our clients the best advice and find out whether out products can improve matters in that regard. It's a really exciting project to work on, for us and for the university. We should be getting our first results this autumn."
Kongo says that in the construction chemicals industry, the opinions of third parties and feedback from laboratories, universities and builders are only growing in importance. The Wolf Group also conducts surveys among its target group (including resellers) to find out just how willing and able countries are to make the switch to more energy-efficient products, with more environmentally friendly ingredients and recycled packaging, and what price these products can be set at. "Professional builders are already expecting greener solutions and greater sustainability," Kongo says. "That said, not all of our clients know to ask for greener products, which means that as soon as they become aware of the issue and start changing their thinking, we have to be ready to respond to that. But these things don't develop themselves – you need a strong, professional team for that. Sadly, there isn't exactly a surfeit of specialists in our field. We're always on the look-out for chemists to help us with our product development."
The Wolf Group's product portfolio is constantly expanding and becoming more complex, making it more flexible to clients, as it is able to produce 3000 different foams, sealants and adhesives. "That means the whole company has to be ready to make any and all of them at any given time," says Kongo. "That's quite a challenge!"
Author: Gerli Ramler