Krimelte OÜ which belongs to Wolf Group, has signed an agreement with the company Bexi Distributions inc., for the distribution of PENOSIL Jointaplac – an innovative gypsum board joint filler. Together with private label sales, the expected turnover from Canada is around three million euros per year.
Canada will represent the 37th export market where PENOSIL brand products are being sold, and with this step, the brand that celebrates its 15th anniversary this year is now represented on all continents. The export network of the whole group covers more than 70 countries; in 20 countries, the sales revenue exceeds a million euros.
It does not often happen in the production sector that a Youtube video leads to a sales agreement. However, a video from a French influencer TakaYaka about the use of PENOSIL Jointaplac, which was watched 100,000 times in the first 24 hours, led to a contact with Bexi Distributions. The product itself was born from the ability of Krimelte France's country manager, José-Manuel Castro, to see a gap in the market of innovative joint fillers and putties. While so far the filling of gypsum board joints has been time-consuming and had to be done in several stages, then PENOSIL Jointaplac allows the same work to be performed without reinforcement tape and all at once, at the same time meeting the highest performance requirements of the materials used.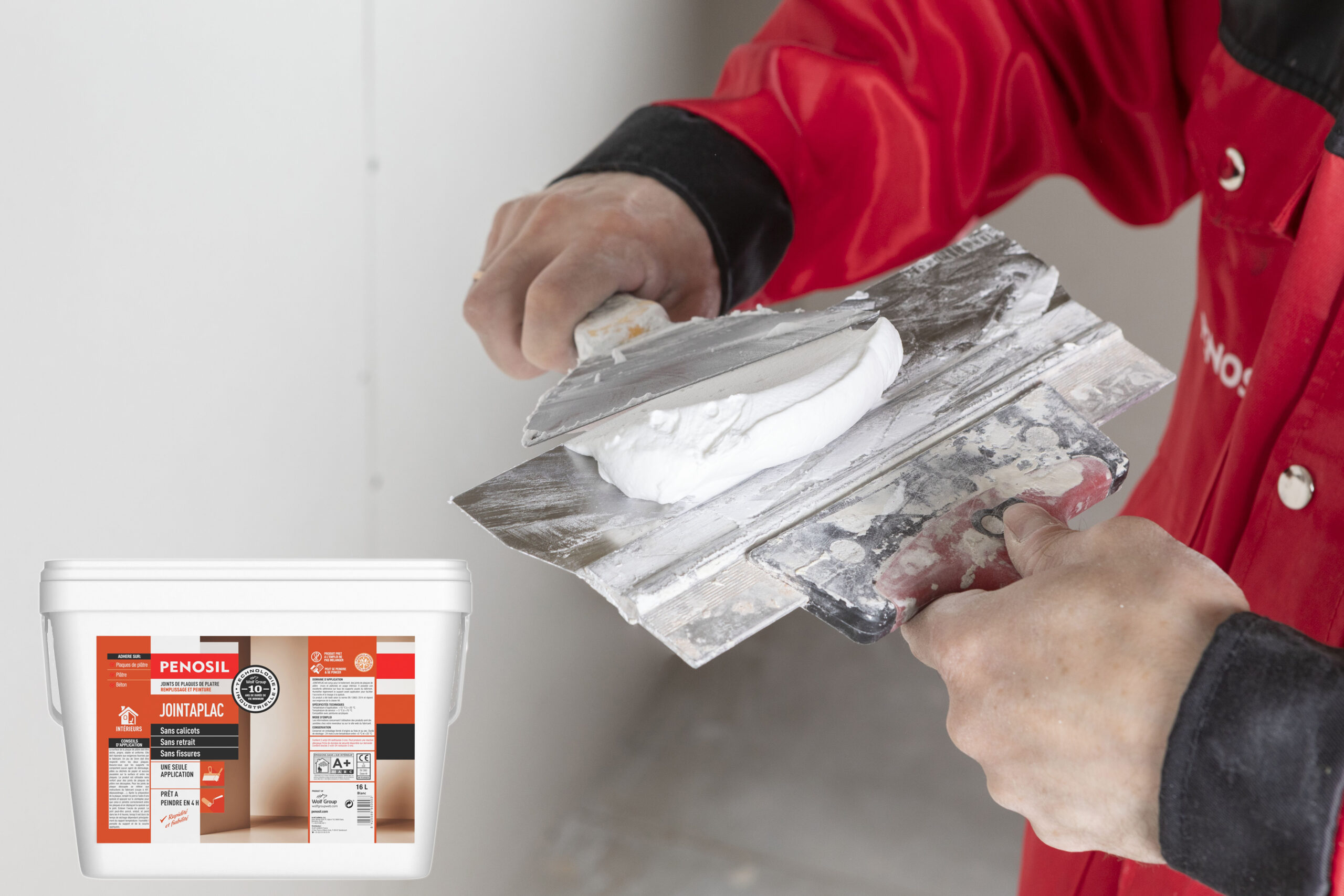 PENOSIL Jointaplac was developed and is produced in the production unit of Krimelte Iberia S.A.U near Barcelona. The first batch will be sent to Canada in June. "Wolf Group is characterized by remarkable international reach. The idea that was conceived in France grew thanks to the development and production capability in Spain and the support of the head office in Estonia," Peeter Tohver, Chairman of the Board of Wolf Group I Krimelte, expresses satisfaction about the cooperation in the group.
Two years ago, Wolf Group acquired a 100% stake in the Spanish construction chemical company Krimelte Iberia S.A.U (former Olivé Química S.A) and its sales units in Spain, Portugal, France, and the United Kingdom. "The agreements with our Canadian partners show that our strategic steps have proven worthwhile and that the synergy and knowledge sharing between our subsidiaries in different parts of Europe ensure a greater success," says Peeter Tohver. "We can certainly say that Wolf Group is one strong group in the whole world."
In 2020 the consolidated turnover of Estonian capital-based Wolf Group I Krimelte increased by nearly 11% compared to the same period previous year, reaching 111.2 million euro, of which operating profit formed 10.5 million euro. Wolf Group is committed to improving people's quality of life through safe, energy-efficient, and environmentally friendly construction solutions. Wolf Group's products are marketed under the trademarks of Penosil, Olivé, and Tempsi.