Wolf Group I Krimelte provides energy efficient construction solutions to professionals as well as industrial and home users. The company invests significant amounts in innovation and holds numerous patents, including easy-to-use tools for dosing construction foam and sealants.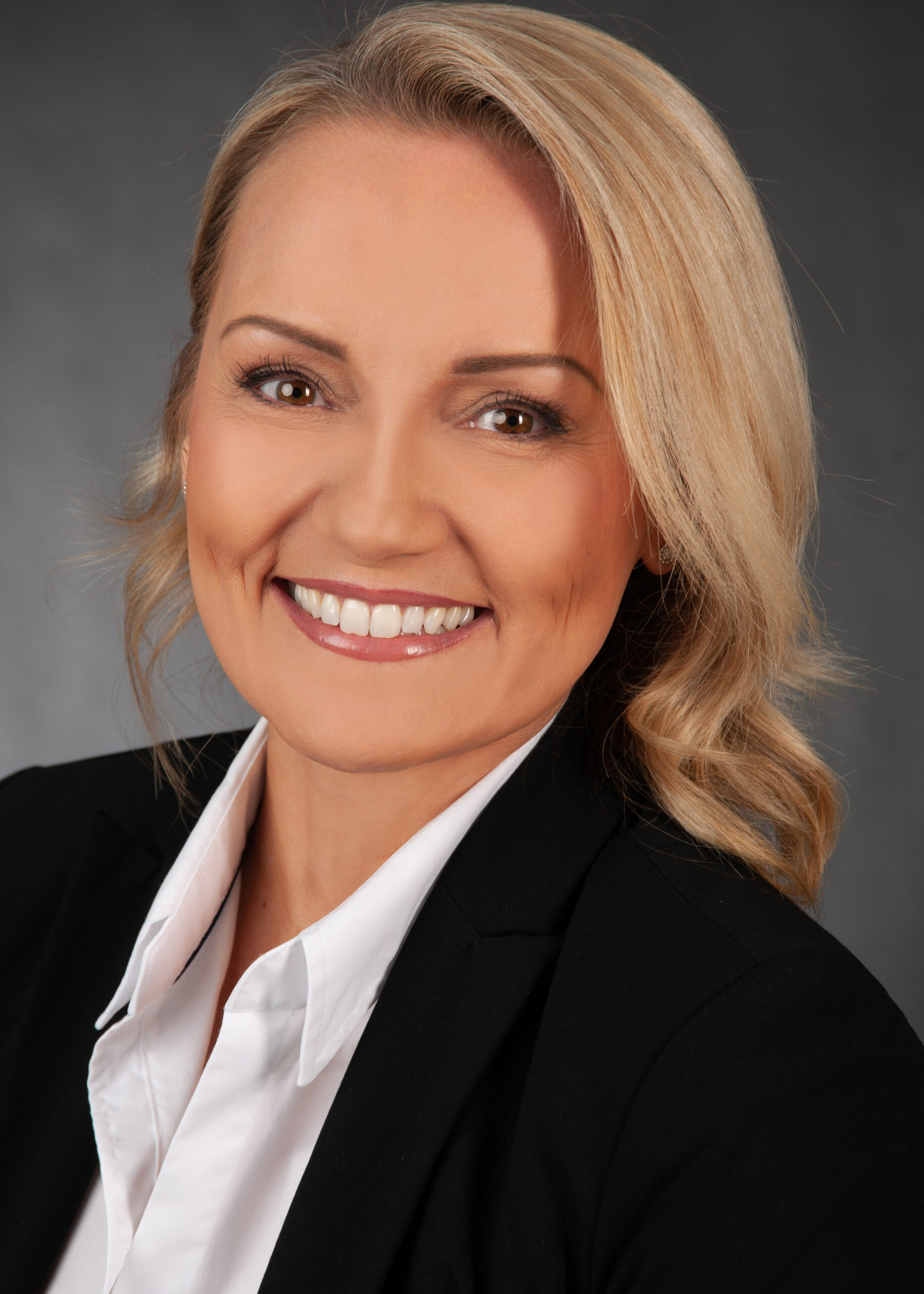 Wolf Group I Krimelte, a leading European manufacturer of construction chemistry products, is well known on all continents. The company invests approximately a million euros per year in product development and employs more than 400 people all over the world. Melanie Beinker-Wahl has been the country manager of Wolf Group I Krimelte in Germany since April, and she is responsible for the entire D-A-CH region. German-language markets have always been among the Group's trading partners and the products and systems developed in the company have been used for the construction of the Allianz Arena in Munich, among others.
Almost 100% of the product and tool development has been carried out in the laboratories of production units in Estonia and Spain. Thirty new sealant or adhesive formulas are created every year, and there are more than 100 of them in our portfolio, half of which are used to produce our own brands PENOSIL and Olivé, and the rest as the new developments of our partners under their trademarks. The products are sold in at least 70 export markets, and our ambition is to keep increasing our sales. "The large number of markets shows that the product solutions of Wolf Group I Krimelte are suitable for very different regions and consumers, but our representation is the strongest in Europe," says Melanie Beinker-Wahl.
Wolf Group I Krimelte has been offering all-in-one solutions for private-label product development and packaging design for several years. "If a client wants a private-label product, we take a look at what they've been selling so far and find them a suitable solution among the formulas of Wolf Group I Krimelte," says Melanie Beinker-Wahl. "The second option is to develop a unique product according to the customer's description." The products are then fine-tuned for regional and climatic conditions at the lab. For example, German clients like silicone that is somewhat thicker than usual.
As many construction trends start in Germany, Wolf Group I Krimelte has been proceeding from German quality in its solutions for many years. The experts of our development departments in Tallinn and Spain constantly monitor the new requirements that are established. Consumers expect products that are safer for health, more environment friendly and energy efficient, even if they are not yet required by law. With the German market in mind, Wolf Group I Krimelte has focused on its portfolio of phthalate-free acrylics, no-MEKO silicones and tin catalyst-free products. "When the construction solutions of Wolf Group I Krimelte are used as instructed, it helps spare the environment, reduce energy losses and air leaks, and improve weather resistance and moisture proofing," emphasises Beinker-Wahl. Sustainable energy-efficient construction solutions as well as well insulated and sealed constructions significantly reduce the heating expenses of consumers. The mission of Wolf Group I Krimelte is to improve people's quality of life via healthy, energy-saving construction solutions that have a low environmental impact.
Award-winning developments and innovative products
"In addition to product development, Wolf Group I Krimelte invests in the technologies arising from new products, production automation and improvement of efficiency," emphasises D-A-CH Country Manager Melanie Beinker-Wahl. "Our own plastics department allows us to produce the packaging, caps, straws and other items for our products ourselves." Our achievements in design competitions are evidence of the success of our tool design. In 2011, Wolf Group I Krimelte won the Design Applier award for the EasyGun construction foam applicator. EasyGun is a successful replacement for the traditional foam gun. It makes it possible to dose the construction foam precisely and use it sparingly. The EasyGun applicator has proven to be so popular that we've sold almost six million of them by today.
In 2018, Wolf Group I Krimelte reached the final round of a product design competition with its construction sealant spatula. Earlier, clients had to use a moist finger or an additional tool to smoothen joints, but the sealant now comes with a spatula that gives an even result across the entire joint. The spatula is also the cap of the sealant container.
Last year, Wolf Group I Krimelte became the first company to launch a sprayable foam with low isocyanate monomer content, which is sold in more than 10 countries. There are other sprayable products in the world, but they usually consist of two components, which home users cannot install themselves and which is also not safe. Wolf Group I Krimelte developed a special spray nozzle which ejects the foam in the shape of a thin fan, and the sprayed layer is even with small pores and a dense structure. There are several places in buildings where the use of conventional insulation materials is not possible – frame corners, narrow and uneven surfaces and areas between pipes and wires. This where the given product can help by reducing heat losses, eliminating unplanned air leaks and cold bridges. The spray nozzle is already protected as an industrial design solution in Europe, the US, Russia, etc. This year, the products in our portfolio that are equipped with the spray nozzle include an acrylic adhesive for carpet tiles and a sprayable disinfectant.
The disinfectant range has been in the product portfolio of Wolf Group I Krimelte since spring and reached consumers in several European markets. "We can now offer our clients an all-in-one solution, which include joint fillers and tool cleaners as well as various disinfectants for killing viruses and bacteria," says Beinker-Wahl. "Once again, we stand out with our innovative solutions. Namely, the product selection of Wolf Group I Krimelte includes a surface disinfectant that can be used with a foam gun as well as an aerosol one in addition to the traditional variants." Disease outbreaks and epidemics have made people and companies review cleaning and disinfecting instructions and practices, and it is very likely that disinfecting surfaces and hands will remain the norm.
Wolf Group I Krimelte in numbers:
production units are based in Estonia, Spain and Russia;
8 sales companies in the European Union and Ukraine;
20 people working in the product development team;
top 5 markets: Russia, Spain, Lithuania, Estonia, France;
sales by region: 41% Western Europe, 31% Russia, 14% Nordic countries and Baltic States, 14% others;
product selection: 60% construction foams, 29% sealants, 11% adhesives, membranes and coverings, self-expanding sealing tapes, tools, accessories;
the products of Wolf Group I Krimelte have been used in construction of the Allianz Arena in Munich, the football ground in Johannesburg, the airport in Barcelona and the tallest skyscraper in Sweden.
Sincere meaning behind a strong name
Wolves are rarely seen in the wild in Germany, but these animals are very common in the Nordic countries, where Wolf Group I Krimelte started its operations. In 2018 the wolf was selected the national animal of Estonia, the country where Wolf Group I Krimelte was established, as its courage, resilience, smartness and charisma symbolise this nation and country the best. The company's values have been built on metaphors of a wolf and a pack of wolves. The wisdom of the wolves of German wolf researcher Elli H. Radinger, such as "never give up" or "never stop playing," match the values of Wolf Group I Krimelte and confirm that the language of wolves is universal across all borders and cultures.