Krimelte Iberia, a member of the European WOLF GROUP, is presenting PENOSIL EasySpray, the first sprayable foam in Europe with <0.1% free isocyanate monomers, and its new line of hybrid adhesives, Olivé, at the Expocadena 2020 private business fair.

Krimelte Iberia S.A.U. will once again be participating this year in an essential gathering of the hardware sector, Expocadena, where it will be presenting commercial proposals that aim to surprise at this 20th edition and share its latest in innovation and commitment to the environment: the Olivé Modified Polymers line of highly durable, highly resistant adhesives and the revolutionary sprayable foam Penosil EasySpray, an innovative project that is the only one of its kind on the market, providing thermal and acoustic insulation and preventing condensation.
The first sprayable foam in Europe with <0.1% free isocyanate monomers
Estonian company Krimelte OÜ has launched EasySpray, the first low-isocyanate foam in conventional aerosol in Europe, which can be applied comfortably and quickly as a fan-shaped spray. As it has hardly any isocyanate, this product is safe for users and the environment.
The EasySpray formula and the patented, exclusive applicator create a highly efficient structure for thermal and acoustic insulation, as well as fantastic hermetic properties offering insulation options in places where conventional solutions wouldn't be possible: framing corners, narrow, irregular surfaces and behind pipes and cables. Sealing hard-to-reach areas with a unique elastic formula limits thermal bridges in complex structures, as well as reducing the risk of thermal bridges caused by construction movements. Unlike panel insulation, the foam doesn't cause thermal bridges and doesn't require separators.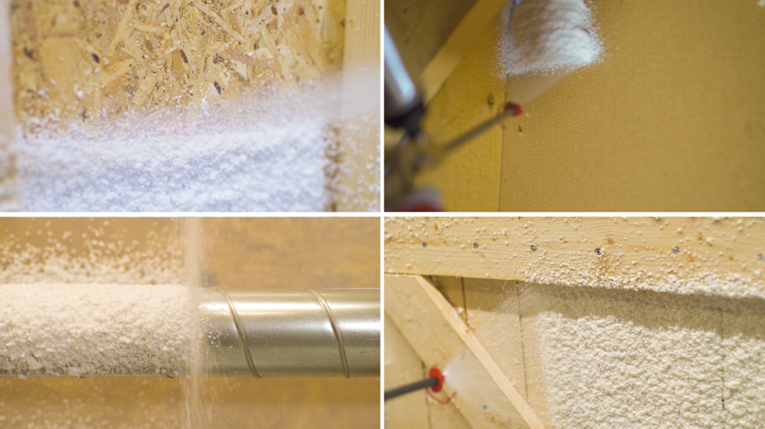 Since it was launched in Spain in May, the Penosil EasySpray sprayable foam has surpassed the company's expectations in terms of demand and interest in the product on social media continues to grow. There are already many influencers who have posted about this innovative solution, such as Bricocrack and Ferretero de Confianza, who have done video tutorials on how to apply the product on their YouTube channels for their subscribers.
Issues the aerosol foam solves, one of its keys to success:
Insulation in small areas, such as sheds, garages, attics, basements, balconies.
Insulation for caravans or vans.
Insulation for water and ventilation pipes.
Prevents condensation on cold surfaces.
Improves insulation in roofs and hard-to-reach areas.
More effective protection against damp and wind on building façades and sides.
Auto-tuning to reduce driving noise and rebuild the audio system.
Insulation for jetted tubs.
Courtyards and structures for pets.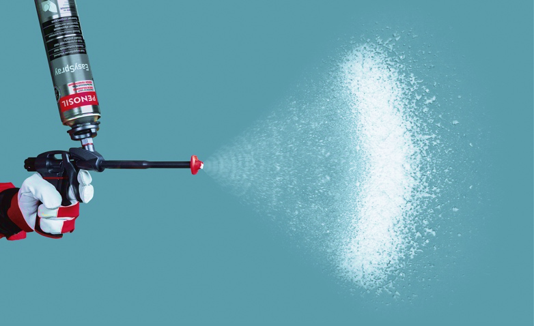 Exclusive spray-format insulation foam.
Works with exclusive applicator included with the product.
Can be used with most foam guns.
Foam expands 100%.
The thickness of the insulation layers can be chosen according to the needs of the project. And there is no limit to the number of layers.
On sale in 10 countries.